God doesn't rate sin, so why do we?

The Bible says God hates sin but loves the sinner. So why does the Church seem to put special emphasis on the sin of divorce—often going so far as to say that remarriage is biblically wrong? This is a question I have wrestled with and know many others have as well.
My guest, Rylee Mowery (@scriptandscriptures on Instagram) has personal experience with this, and a passion for the truth of what God says about it. We have a heartfelt discussion where the goal is encouraging Christ-centered marriages, focusing on how this applies to remarriage. Rylee shares what led to her divorce but more importantly, what she learned about God through it all.
Learn more about Rylee

After walking through a painful divorce and healing from her codependency issues, Rylee turned her life over to God and now loves to share her passion for marriage as God intended it. She is also passionate about sharing God's word through Bible journaling on her instagram. She lives in Indiana with her amazing husband, Nick, as well as their three fur babies. When she's not responding to trolls on social media she enjoys hitting the gym with her husband or watching him race his dirt bike at the track!You can find her on Instagram here!

Here are the books Rylee recommended in the episode:
The Meaning of Marriage: Facing the Complexities of Commitment with the Wisdom of God and
God, Greed, and the (Prosperity) Gospel: How Truth Overwhelms a Life Built on Lies
I mentioned my series #prayingforyourhusbanddaily. Want to start the habit? Begin here:
Word of the show:

expiation [ ex·​pi·​a·​tion | \ ˌek-spē-ˈā-shən ] noun
the act of extinguishing the guilt incurred by something
the act or process of making atonement for something

Episode Sponsor:
FaithfulCounseling

Thanks to my sponsor, FaithfulCounseling, by BetterHelp.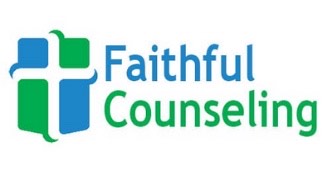 FaithfulCounseling will assess your needs and match you with your own licensed professional therapist. You can start communicating within 48 hours. It's not a crisis line, it's not self-help, it is professional counseling done securely online. You can login to your account anytime and send a message to your counselor. You'll get timely and thoughtful responses plus you can schedule weekly video or phone
sessions so you won't ever have to sit in an uncomfortable waiting room as with
traditional therapy. Faithful Counseling is committed to facilitating great therapeutic matches so they make it easy
and free to change counselors if needed. It's more affordable than traditional offline counseling and financial aid is available.

Thanks again to FaithfulCounseling for sponsoring this episode. Don't miss the special offer for The Julie Bender Show listeners: get 10% off your first month at
faithfulcounseling.com/prayingforyourhusbanddaily.
Be sure to subscribe, rate, and review the show!
And share it so more friends can join us!

Never miss an episode! Sign up for my email list!
Speaking of friends, let's connect on social media!
Instagram
Facebook
YouTube
Amazon
— Disclosure: This post may contain affiliate links that at no additional cost to you, I may earn a small commission.