I'm drawn to bold, brave women.

When I hear another woman's story of getting back up numerous times or moving forward despite unfathomable challenges, I am inspired to face my own challenges more boldly, too. That's why I knew you needed to meet Kate. Before we recorded this conversation, I knew only a sliver of her circumstances; but as she shared her journey of her teen pregnancy, addiction and subsequent recovery, multiple marriages (yes, she's engaged to her third), raising countless sons (literally, her words), becoming an advocate for her son's special needs and most recently, grieving back-to-back losses I found myself speechless. You know that's hard.
This one is long, but I promise you'll be encouraged by Kate's story of resilience as she's held on to her faith, even as she faced hell in the hallway.
Learn more about Kate

Kate Owens is an entrepreneur in SW Florida that does not take no for an answer. She is a mom that has raised 5/6 boys. As a stylist of 22 years she has cultivated many business women in the cosmetology field. Opening her salon in 2011 she has grown a small salon to a team of 34. Her passion for hair shifted when her youngest son, Waylon, was diagnosed with moderate/high Autism Spectrum Disorder. She now had to become a warrior mom advocating for everything that comes with a special needs diagnosis and helping other moms navigate through this tough journey. #wherethereisawillthereisaWAYLON
You can find her on Instagram here!
Here is the Facebook post Kate mentioned where she addressed the school board:
Join her Facebook group for Lee County parents with special needs children.

Here is the book Kate recommended in the episode:
Awaken The Giant Within

Word of the show:

ambisinister [am-bi-sin-uh-ster] adjective
clumsy or unskillful with both hands.
Episode Sponsor:
The Julie Bender Store on Amazon
Shop my curated lists for inspo, or, just use my direct link for whatever you came to purchase and a small percentage helps me bring you this show!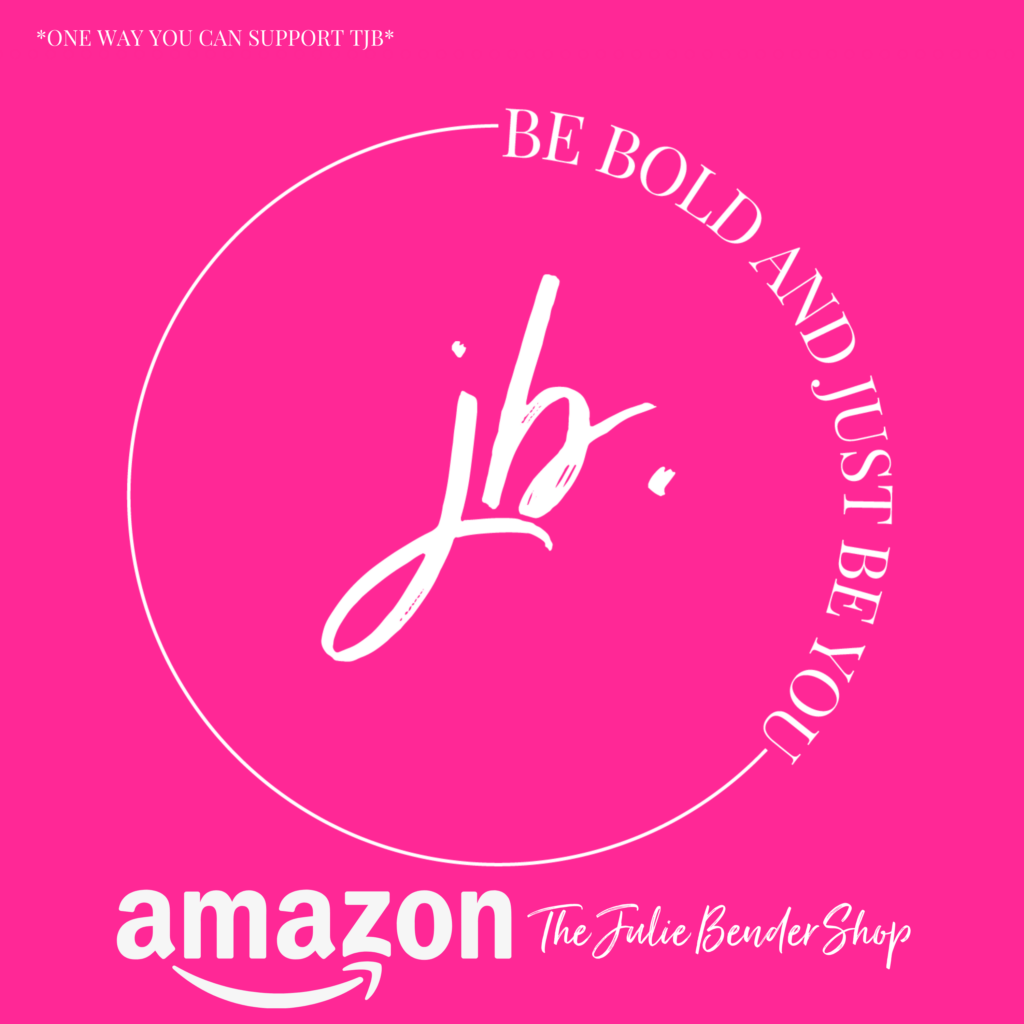 Be sure to subscribe, rate, and review the show!
And share it so more friends can join us!

Never miss an episode! Sign up for my email list!
Speaking of friends, let's connect on social media!
Instagram
Facebook
YouTube
Amazon
— Disclosure: This post may contain affiliate links that at no additional cost to you, I may earn a small commission.