Do You Need Help, Healing or Hope?

Are you struggling with a hurt, habit or hangup (yours or someone you love)? I truly believe everyone has at least one of those "h things" in their life, which is where Recovery can be a blessing. My friend Rochelle Joslin agrees and is wiling to share her journey with us. We've each spent countless hours in the rooms of 12-step Anon groups and we're sharing what we've learned (so far) about our husband's addictions and our own issues in the process.
If you're doing life with someone in a dark place, OR, you have unhealed pain from any area of your life, I hope this episode encourages you and inspires you to get help. You deserve it.
Learn more about Rochelle

Rochelle is a wife and a mama raising a southern gentleman and a Florida fire cracker Who prides her self and being able to talk to pretty much anyone while simultaneously trying to explain to people that she's actually an introvert. She loves Jesus and America too and accidentally started a successful business during the pandemic.
Find her business, Simplify.home on Instagram here.
"If you don't have Jesus in the center of your recovery, it's not going to work." – Rochelle Joslin
Learn more about the Recovery program at Summit Church (including online resources!) here.

Rochelle and I both highly recommend this book:
The Power of a Praying Wife by Stormie Omartian

Rochelle's other book recommendation was:
Where the Crawdads Sing by Delia Owens

Check out my video series "Hot Takes with Friends" and start with ours, here!
Check out my series #prayingforyourhusbanddaily!
Word of the show:
Pleonasm [ plee-uh-naz-uhm ] noun
the use of more words than are necessary to express an idea; redundancy.
Episode Sponsor:
The Julie Bender Store on Amazon
Shop my curated lists for inspo, or, just use my direct link for whatever you came to purchase and a small percentage helps me bring you this show!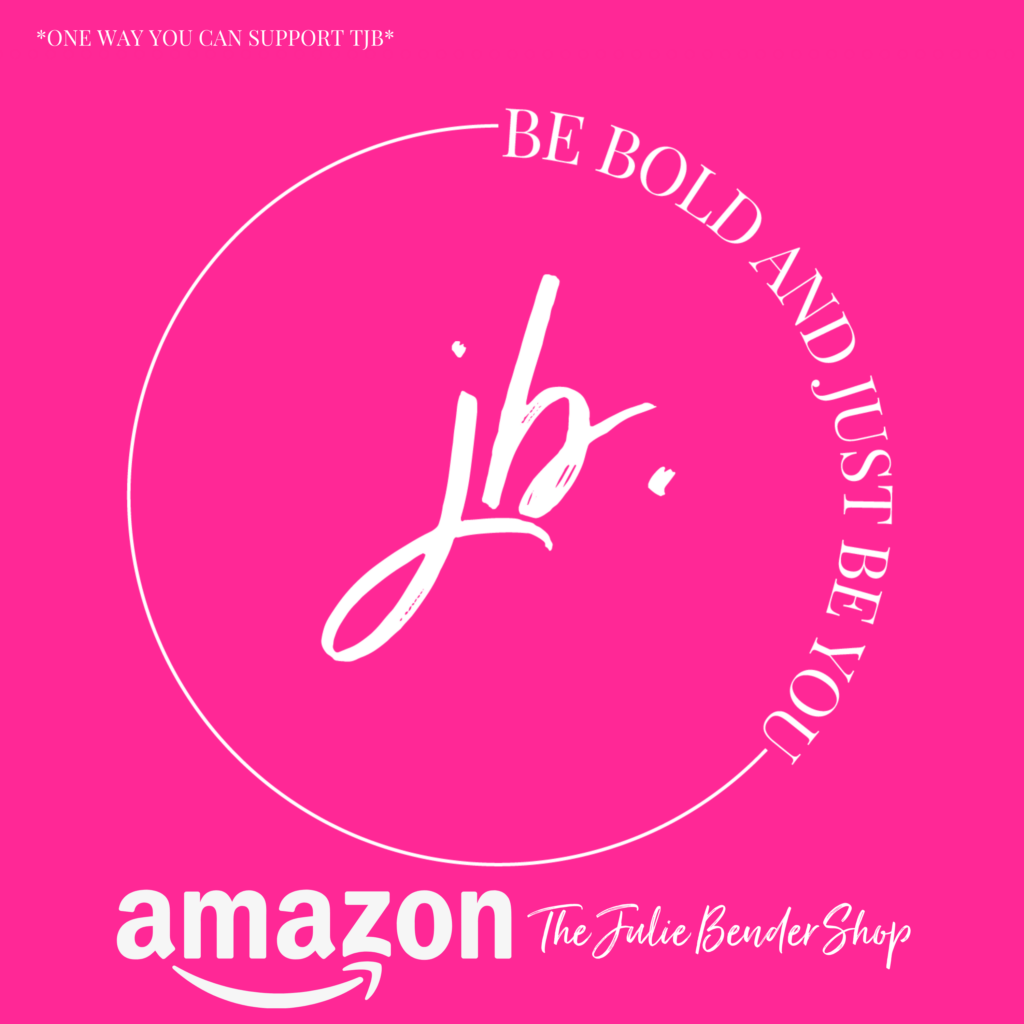 Be sure to subscribe, rate, and review the show!
And share it so more friends can join us!
Speaking of friends, let's connect on social media!
Instagram
Facebook
YouTube
Amazon
— Disclosure: This post may contain affiliate links that at no additional cost to you, I may earn a small commission.