Your size is the least important thing about you.

Your size and/or shape does not determine the quality of your character, yet many of us confuse these two measures all the time.
Coach and nutritionist Sam Gwaz (@thesamplan on Instagram) joins me to discuss how diet culture has affected how we see ourselves, food and fitness and ultimately our value. Starting with her experience having distorted body image, she shares practical ways we can begin to reframe the messages we've received and believed and how to feed our body and minds life-changing truth.
In this episode Sam and I talk about how tracking your food intake can be both healthy and harmful, what kinds of goals you should have for your health, all the other "losses" that come from constantly chasing weight loss and resources to help you make needed shifts to find freedom.
Because "happiness, fulfillment and abundance don't come from the scale". Sam Gwaz
Learn more about Sam
Sam is a Certified sport nutritionist, strength and conditioning coach living in LA and working on normalizing healthy bodies no matter what shape they're in. You can find her on Instagram here or send her an email!
Here is the Instagram post I shared for my bold thing.
Here is the book I mentioned I had just found, Jess Connolly's Breaking Free from Body Shame.
Here's the episode where Jess Connolly joined me! How to Break Free From Body Shame With Jess Connolly – 029

Here are the books Sam recommended in the episode:
The Matrix , Atomic Habits and Braving the Wilderness
Word of the show:
flapdoodle flap·doo·dle /ˈflapˌdo͞odl/ noun
nonsense; bosh.
Episode Sponsor:
The Julie Bender Store on Amazon
Shop my curated lists for inspo, or, just use my direct link for whatever you came to purchase and a small percentage helps me bring you this show!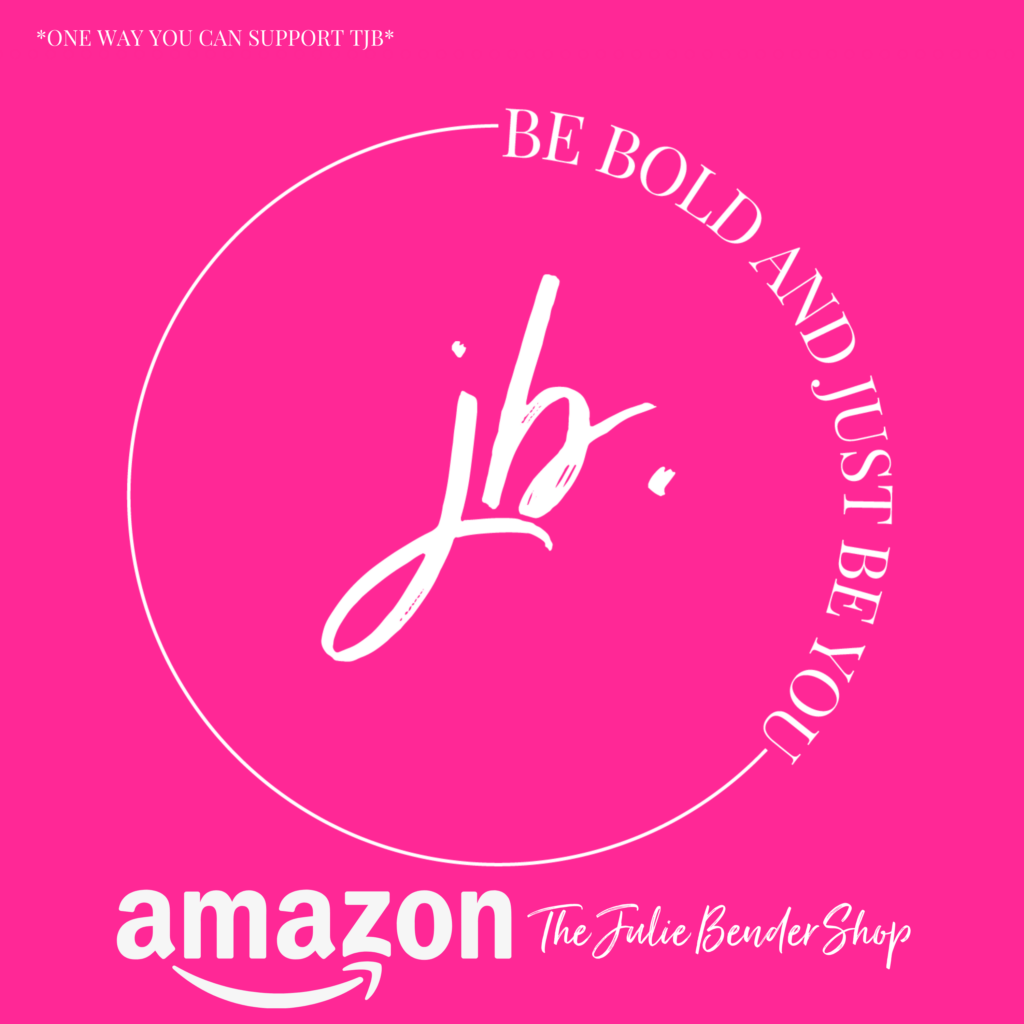 Be sure to subscribe, rate, and review the show!
And share it so more friends can join us!

Never miss an episode! Sign up for my email list!
Speaking of friends, let's connect on social media!
Instagram
Facebook
YouTube
Amazon
— Disclosure: This post may contain affiliate links that at no additional cost to you, I may earn a small commission.