I've never been a reader, but now, I'm trying to be.
This is my 2021 Reading List
I believed I didn't have the attention span for reading more than my bible. The truth is, I wasn't disciplined enough to try. I couldn't see myself making the sacrifice. I preferred to spend my downtime watching TV or scrolling my feed. I know, I'm rolling my eyes, too. ?

When I began dreaming of (actually) launching The Julie Bender I knew it was going to stretch me. It was time to step up my self-development game. I have listened to a variety of podcasts for years now, which I credit a lot of my personal growth to, but adding reading was going to be a real challenge.

So, knowing this was going to be the year I launched my solo-career,
I decided 2021 would also be the year I would begin reading.
I thought if I included audiobooks, I could complete 12—which would be a feat considering I couldn't remember the last time I finished a book cover-to-cover. Maybe Babywise when I was pregnant with Lincoln (so, seven years ago).

In January I was given two very different books. One, a memoir by a friend, another by my trainer; a no-nonsense approach to health and fitness.

I started with Cindy's memoir because it was shorter and to my surprise, I finished it within a week. Next, I cracked open Not a Diet Book and read it within two weeks, while simultaneously finishing the launch of this website (read: I was BUSY).

With two books under my belt in LESS than a month, I was hooked. I knew I could do it, and I was excited to challenge myself to keep doing it.
I decided to commit to two books a month PLUS additional audiobooks through an Audible subscription.

So far, as of writing this in February, I've completed 2 audiobooks, Redeeming Love (a huge novel I'd heard about for years and always laughed at the thought of attempting) and I'm on track to finish another memoir that my bestie sent me as a congratulations for launching my brand.

I'm delighted to report: I'm truly enjoying it!
For the books I really love, I will write longer reviews of, but for now, I'm sharing my 2021 reading list so you can join me on these titles, and so you can recommend more!
Here's what I've read already:
The first book I read was Cindy Schmidler's memoir. She's a personal friend so I wanted to experience her words. She writes on cancer, child loss, adoption, faith, and triumph.
I'm SO glad I took the plunge to read Redeeming Love. Don't be afraid (like me) of its size, or the Prologue. It's heavy at first, but once you get into the story you won't be able to put it down!
I finally tried Audible and I'm definitely starting a paid membership after my free trial ends!
Don't miss Matthew McConaughey's memoir, Greenlights. I loved hearing his personality as he read his story.
I listened to Tara Westover's Educated, a 12-hour audiobook, in three days. It was captivating! Another memoir, Tara tells of growing up off the grid raised by Survivalists.
James Smith's Not a Diet Book will get its own full review. I learned so much about my health and fitness from this one! (Spoiler alert from my forthcoming review: he uses strong language to help make his case, you've been warned!)

I'm currently reading:

I hadn't heard of Claudia Oshry before my bestie gifted me her book, but so far it's a fun, relatable read for me! She's an influencer and podcaster, so yes I'm into it!
My current Audible download (free in the Plus Catalog!) is The Hiding Place by Corrie ten Boom. It came highly recommended by a friend I trust!

I'm loving this easily daily-read that my friend, mentor, and fellow podcaster Dr. Zoe Shaw just released. More on A Year Of Self-Care will be coming to TJB soon!
I'm on to my next memoir! Several people recommended The Glass Castle, and it hooks you from the beginning! Short chapters help, but it's her storytelling that draws you in, of her unconventional childhood and coming up from living in trailer parks to where she is now: Park Avenue.

I will be reading:


Speaking of Dr. Zoe, she recommended Brownicity to me as a resource to learn more on racial reconciliation. I will be using What LIES Between Us Journal & Guide: Fostering First Steps Toward Racial Healing to help me grow, learn and listen!
I had the privilege of interviewing Rachel Cruze for an episode of This Grit and Grace Life podcast about her newest book Know Yourself, Know Your Money so I'll be reading it for sure!
I can't wait to read more about Lysa TerKeurst's bold decision to forgive her husband and remain in her marriage. I'll be getting Forgiving What You Can't Forget: Discover How to Move On, Make Peace with Painful Memories, and Create a Life That's Beautiful Again this year!
I have followed Rachel Hollis for a few years now. I know there are a variety of opinions on her life and work in the church. I will likely listen to her newest book on Audible.

Wow. Now I feel like I should stop writing about books and get back to reading them!

I have to know, what pages are you turning this year? Which books do you want me to give full reviews on? Let me know!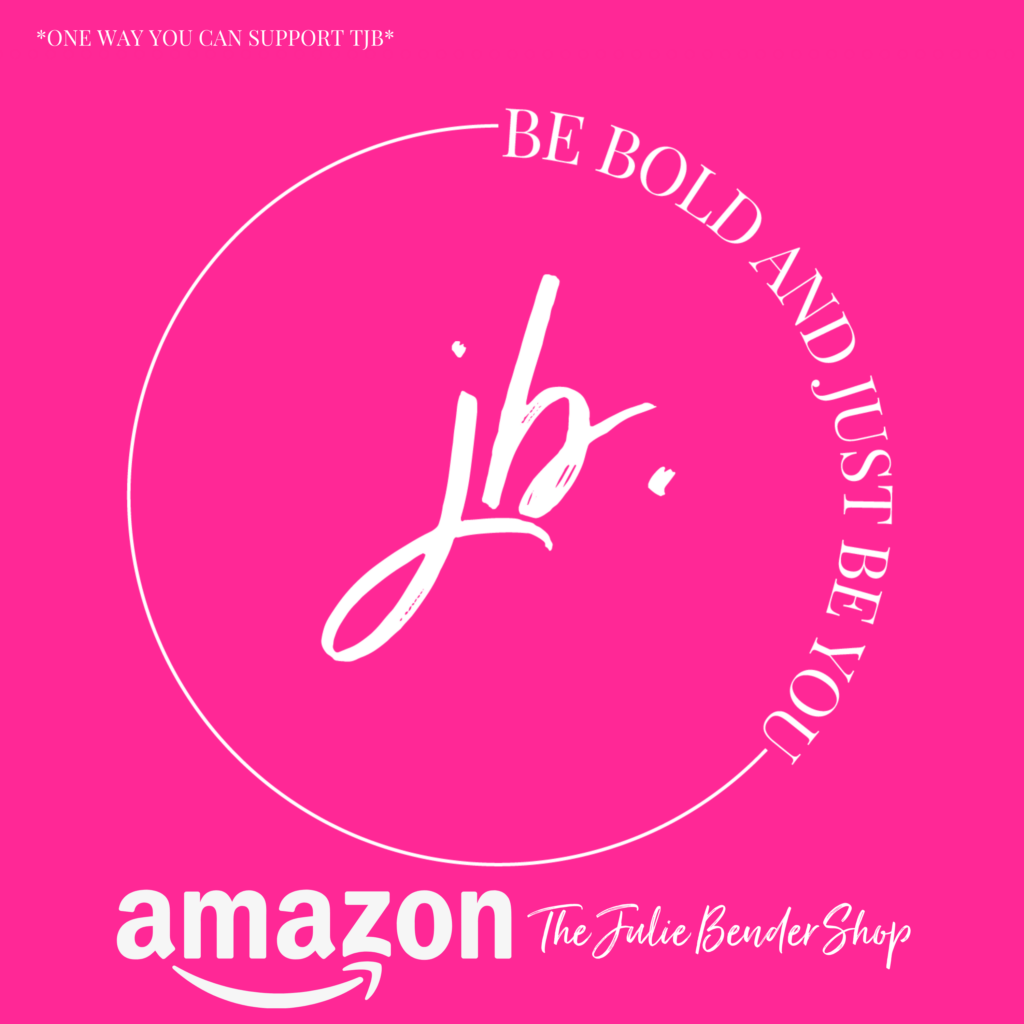 One way you can support TJB is to shop your Amazon purchases through my store, just click the link and then add your items to your cart from there! Just tap the image to get started shopping now!
—
Disclosure: This post contains affiliate links that at no additional cost to you, I may earn a small commission.